Trying to lose weight? Trying to improve brain function?
It's no secret there are many benefits of MCT oil, many of which are backed by science.
MCT stands for medium-chain triglyceride which is basically fancy for a healthy fat, usually derived from coconut oil.
All I know is when I used this stuff my brain is on overdrive. Particularly, when I take it in the morning with my coffee I feel great throughout the day. My mind is focused and clear.
If you're trying to lose weight or you're on a KETO diet MCT oil is helpful as well.
Whether you're on Keto or just trying to add healthier fats into your life, here are the best MCT oils:

Disclaimer: Please note, this article includes affiliate links which may provide me a commission. All recommended products were independently selected by me. I hope you love these products and they help you achieve your goals.
VivaNaturals Organic MCT Oil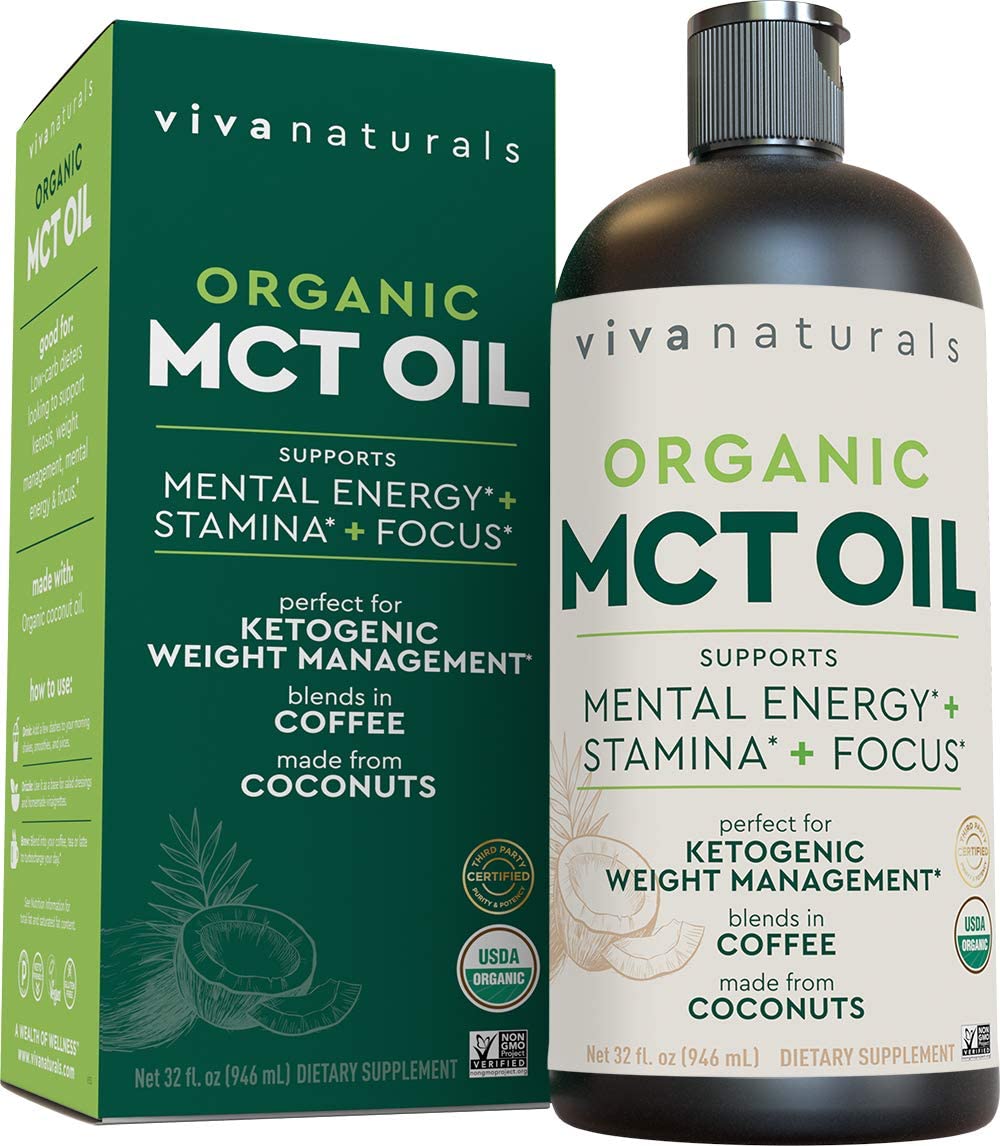 Promising Review:
"This stuff has become a staple in our a house. There is no taste and it mixes well in coffee or other drinks. My whole family is on Keto and we swear by this stuff. Without it my head feels foggy and I feel like I drag around all day."
Garden of Life Dr. Formulated Brain Health 100% Organic Coconut MCT Oil

Promising Review:
"I've been adding this oil to my cereal every morning. I feel a lot more energy and barely need coffee. A neat trick is to use this with fat-soluble medications and compounds. You'll feel the effects faster."
365 by Whole Foods Market MCT Oil

Promising Review:
"I started using MCT oil awhile back when I went I briefly tried a keto diet. Ever since then I've continued to use it in many of my dishes. I prefer it over something like olive oil due to the flavorless taste. The 365 brand MCT oil has been great and I eat with it daily. I'm a big fan of the benefits of the MCT oil and recommend people try it out!"
Elinella Naturals MCT Oil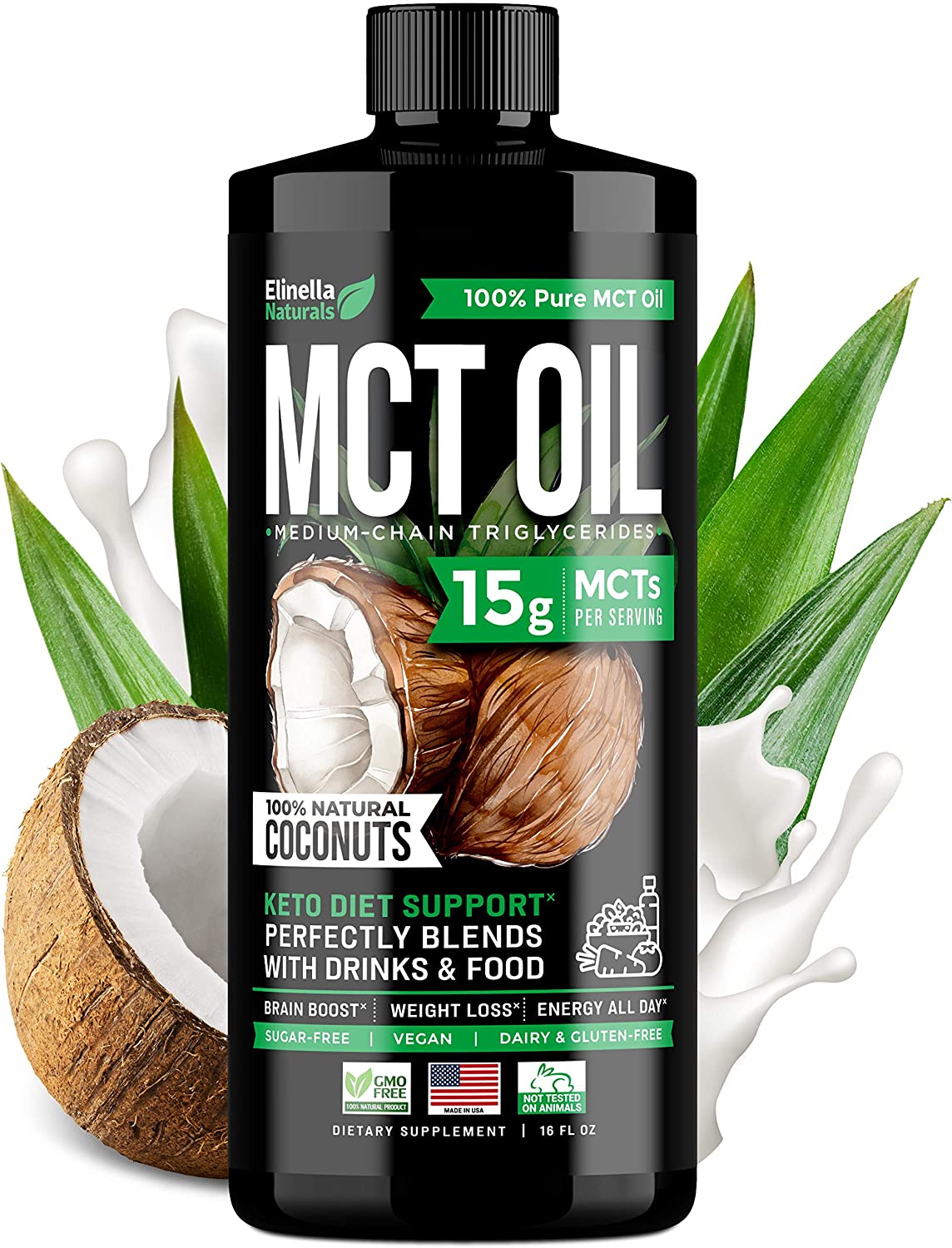 Promising Review:
"This oil is amazing it's very light and doesn't taste like anything. I have noticed a difference in the way I feel after preparing a meal with this oil rather than olive oil."
Sports Research Organic MCT Oil Non-GMO

Promising Review:
"I use this in my frozen coffee. I bought the unflavored version so it has no taste. I use it in my keto recipes and haven't had any issues."
Nutiva Organic MCT Oil

Promising Review:
"Tastes great! I had others and the taste is not good, this one us smooth and my belly is happy, oil because it skips the liver and goes straight to work."
Bulletproof MCT Oil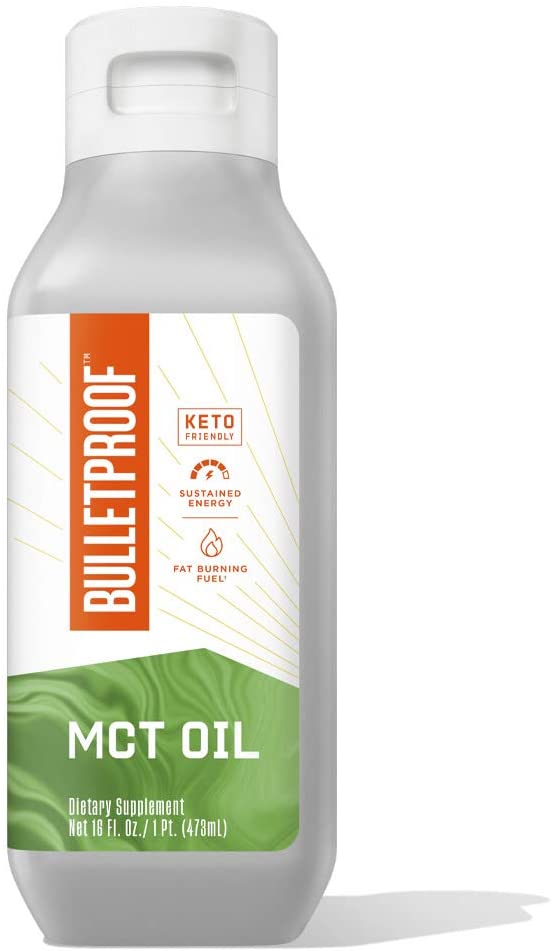 Promising Review:
"This Bulletproof Oil XTC Oil complements the effects of my Keto diet because it contains good oils that helps accentuate and accelerate weight loss. I plan to order more of it."
Onnit MCT Oil

Promising Review:
"I'm enjoying The keto diet and dropping pounds at a healthy steady and amazing rate. This product came as a recommendation from a fitness pro. I couldn't be happier with my weight loss rate. I'm re ordering."
This post was written by Rich Tavetian
Rich Tavetian writes about Business, Tech, Food, and Real Estate and is host of The Rich Life Podcast.

You can find him on Instagram, Twitter, and Facebook. He answers every Instagram DM, come say hello!